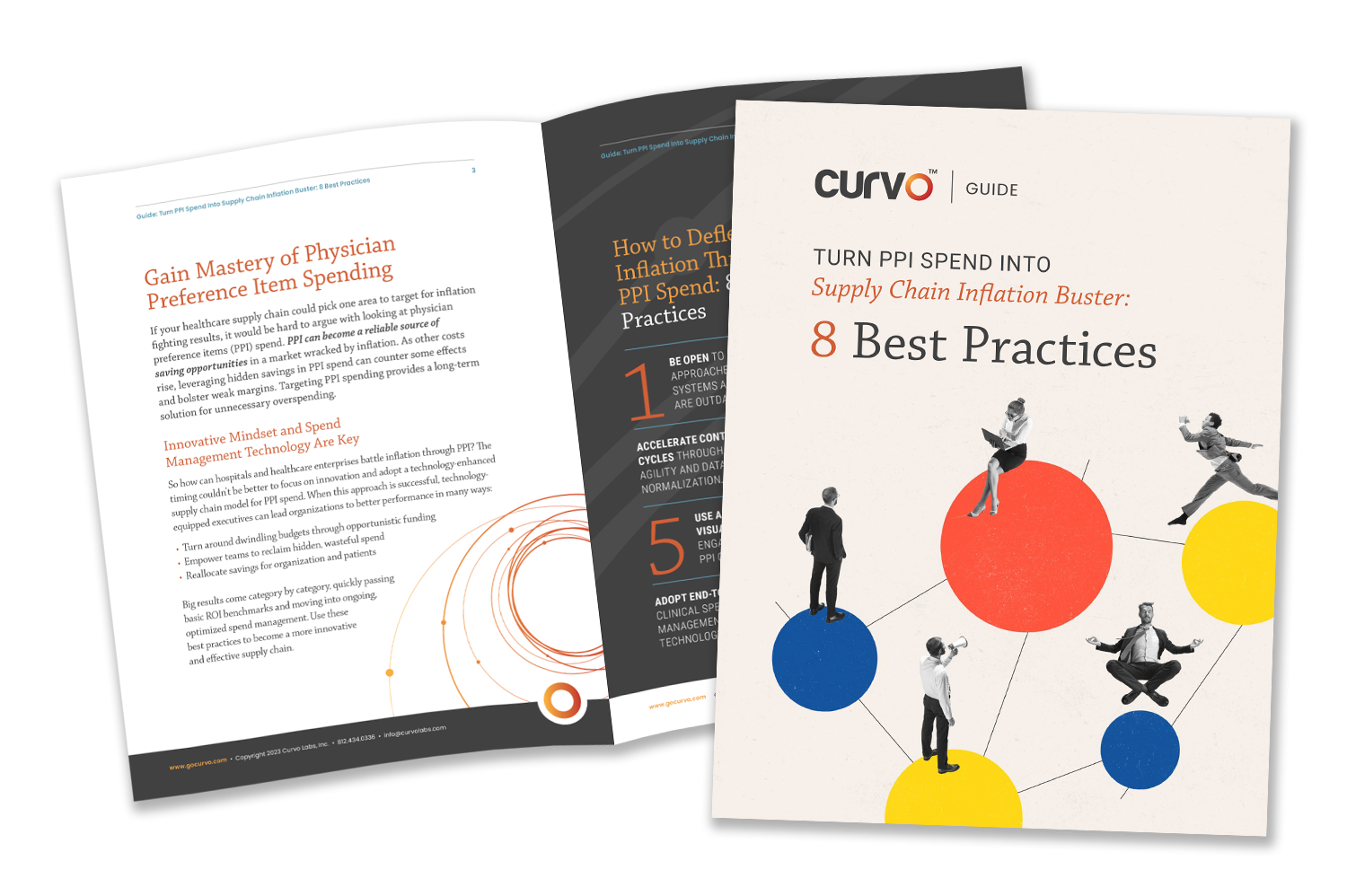 Want Smarter PPI Spend? Get the Guide.
8 Best Practices to Fight Inflation and Boost Margins
If it's challenging to identify and capture PPI value at scale, the best practices in this guide will help.
Significant inflation busters are hiding across hundreds of categories of implants and PPI spend. Healthcare supply chains use the proven tactics in this guide to capture ongoing savings and better contracts in hundreds of categories.
Get the guide to learn how adopting best practices like these can help you capture more savings this year.
Accelerate contract cycles through digital agility and data normalization.
Standardize touchpoints for consistent connectivity and collaboration.
Use analysis and visualizations to engage physicians in PPI conversations.
Download your guide and start transforming your clinical spend management results with all eight best practices.